Welcome to Motorcycle Performance, in business at the same location for over 35 years.
We repair motorcycles, design and fabricate parts, do custom painting, build land-speed racers, and of course we are glad to do regular maintenance on your bike.
HOURS:
Mon-Fri 9-6
Saturday 9-12
TIRES
We have a large selection of tires including:
Metzeler, Dunlop, Michelin, Bridgestone, Pirelli, Continental, Kenda, and Shinko

Newly added:
1979 Suzuki
GS-1000S

Restoration: New paint, tires, carb work

$3,995


stock#1504

2005 Ducati
ST3

10k miles, bags included, s.t.

$3,295


stock#1544
New pictures:
1977 Yamaha
XS-650

Classic bike, new tires

$2,695


stock#1543
Sold:
2005 BMW
R-1150R

SOLD!

43k miles, great value, s.t.

$4,395


stock#1513

Looking ahead to Bonneville: The poster just arrived in the mail!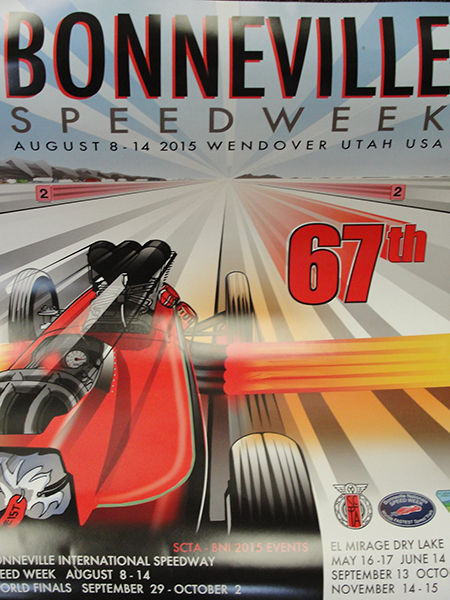 We'll be out at the World Finals: Sept 29-Oct 2
Stay tuned!



Featured item:
Castle®
Kicker Boots

Waterproofing with Castle® Dry-X Waterpoof membrane
Micro Fiber and leather upper construction
Flex zones for mobility and comfort
Padded ankle region
Doulbe stitching in stress areas
Low profile reinforced toe box
4.5 lbs

$119.99

Sold:
2010 Kawasaki
EX-650 Ninja

SOLD!

2,600 miles, affordable late model sport twin, s.t.

$4,990
$4,690


stock#1474

Sold:
2014 Honda
CBR-500RF

SOLD!

563 miles, Customized panels, s.t.

$4,495


stock#1524

2007 Kawasaki
ZX-6R

SOLD!

Affordable late model sportbike. White paintwork can be a blank slate for your creative inspiration!

$5,495
$4,990


stock#1515

Customer Projects and Photos page!
Let us know if you would like to be featured!
Send photos and a description to mcperf@tds.net



Bonneville 2014 2015 Fundraising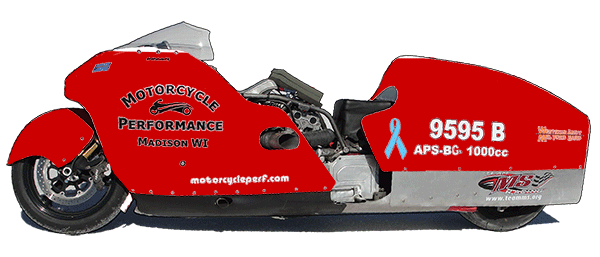 Thank you to all of our sponsors!
There is still time to become a sponsor! We are continuing to raise funds for the trip this year - see the fundraising page for details

SPONSOR T-SHIRTS
Available at the 2nd and 3rd tier of sponsorship
Limited production!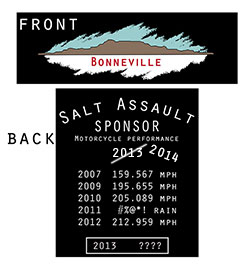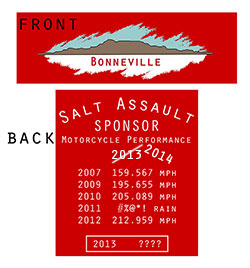 "YOUR NAME HERE" Fundraiser
The "Your Name Here" program is a grass-roots fundraiser that, if successful, would allow us to bypass the conventional big-sponsor process. This is an opportunity for an enthusiast to participate in what I feel is a unique program that has already shown substantial results. In order to make possible the goals we have set for 2014, we need financial help to get there. There is not necessarily an absolute guarantee of our expected performance (remember the soggy salt flats of 2011...) but you have the assurance of our best efforts to get there and make it happen.