Welcome to Motorcycle Performance, in business at the same location for over 35 years.
We repair motorcycles, design and fabricate parts, do custom painting, build land-speed racers, and of course we are glad to do regular maintenance on your bike.
HOURS:
Mon-Fri 9-6
Saturday 9-12
TIRES
We have a large selection of tires including:
Metzeler, Dunlop, Michelin, Bridgestone, Pirelli, Continental, Kenda, and Shinko
We are starting to load up for the trip to the Salt Flats
Bonneville World Finals has been cancelled due to excessive rain and standing water on the salt. Yikes, both Speedweek and World Finals rained out. A great disappointment, but you can't exactly argue with the weather, can you?
Next year awaits....
Now to start breaking down the bike to prepare it for Valdosta, Georgia. At least we will be able to test the new tailsection airflow...



Sold:
1971 BMW
R60/5

SOLD!

A true classic, patina at no extra charge!

$2,695


stock#1506

2004 BMW
R-1150R

SOLD!

20k miles, New Battery, nice condition

$3,895
stock#1505

Classic Bike:

1974 Norton
Interstate

This model is not as common as the Commando, but shares most major components with it. 850cc motor, 4-speed Burman-type gearbox, sweeping exhaust, and the distinctive canted-motor styling give this bike high marks for design. Often called the most beautiful of the British bikes of that era, it held the distinction of being the quickets production bike in the world before becoming unseated by the venerable Kawasaki Z-1.

Own a distinctive piece of history.

$5,950


stock#1507
First Ducati in the 7's!
See the video on our youtube channel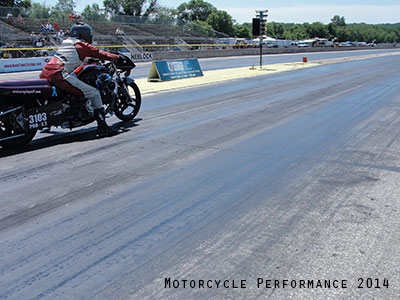 The Drag Ducati ran a 7.99 this Sunday, down at Byron Dragway. Great work to everyone involved, and thank you to the folks who came down to see it happen!



New! Customer Projects and Photos page!
Let us know if you would like to be featured!
Send photos and a description to mcperf@tds.net



Bonneville 2014 2015 Fundraising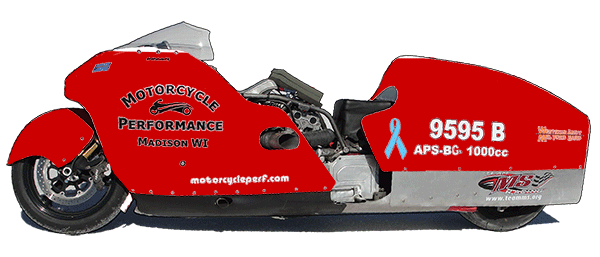 Thank you to all of our sponsors!
There is still time to become a sponsor! We are continuing to raise funds for the trip this year - see the fundraising page for details

SPONSOR T-SHIRTS
Available at the 2nd and 3rd tier of sponsorship
Limited production!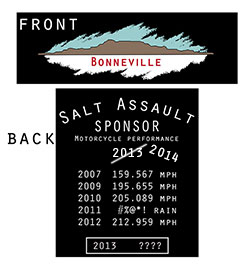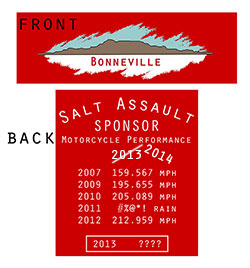 "YOUR NAME HERE" Fundraiser
The "Your Name Here" program is a grass-roots fundraiser that, if successful, would allow us to bypass the conventional big-sponsor process. This is an opportunity for an enthusiast to participate in what I feel is a unique program that has already shown substantial results. In order to make possible the goals we have set for 2014, we need financial help to get there. There is not necessarily an absolute guarantee of our expected performance (remember the soggy salt flats of 2011...) but you have the assurance of our best efforts to get there and make it happen.